The Board of Waka Ama New Zealand are happy to confirm the appointment of a new Board Member to the board of Nga Kaihoe O Aotearoa (Waka Ama New Zealand) Inc.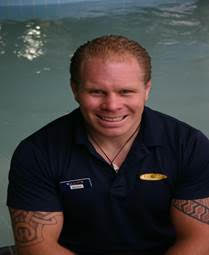 Scott Linklater
Club: Nga Hoe Horo
Scott is the newly appointed Board Member for Waka Ama New Zealand. Scott is of Ngapuhi and Te Roroa descent and has been involved with sport and recreation for over 17 years.
Since 2010 Scott has managed the Whangarei Aquatic Centre. Prior to working for Community Leisure Management (CLM), Scott was a professional rugby player, where he spent most of his career playing for Waikato and the Chiefs franchise. His highest sporting accolade was representing the NZ Maori Rugby Team from 2003 to 2006 before finishing his career in England.
The strengths Scott brings to this role include strategic thinking, innovation and a multicultural perspective. Scott is currently on the CLM Strategic Steering committee and also holds the role of 'Te Ha Maori o CLM' within the organisation. Scott holds a Bachelor of Exercise Sport Science and a Diploma in Elite Sporting Performance.
Since retiring from rugby Scott has transferred his love of competition to the sport of Waka Ama, where he is affiliated to Nga Hoe Horo and has the honour of paddling at local, national and international level with the team 'Herberts on Tour'.
The Board of Waka Ama New Zealand is excited to welcome Scott to the board and we look forward to working with him to lead the development, practice and promotion of the sport and culture of Waka Ama.
410 paddlers have looked at this page
Updated: Aug 24, 2017