Many sport and recreation clubs operate with limited finances and need to raise additional funds through fundraising, sponsorship or grants.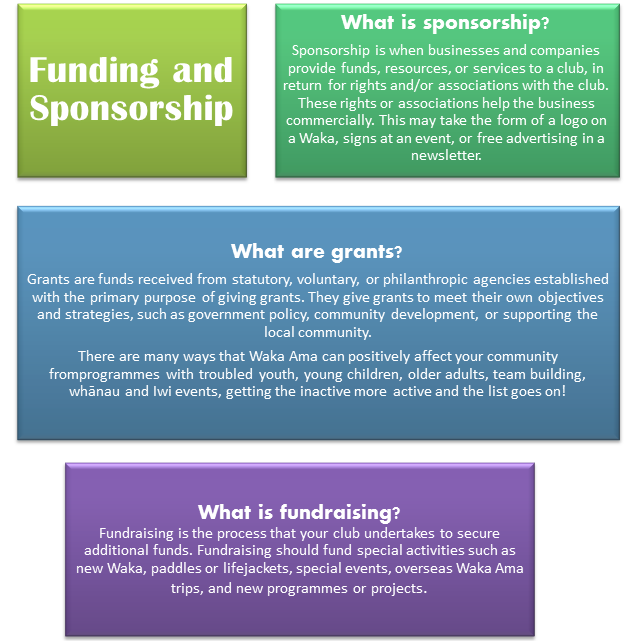 1.

   
Getting organised, be prepared!
Nominate someone on the executive committee to be in charge of funding with the support of the committee



The best funding advice is to keep a

FUNDING FOLDER

with all the information you need:


Minutes of previous meetings

news clippings, letters of support, flyers of previous events or projects

copies of previous applications - 

successful

 and 

unsuccessful

REMEMBER you may not always be the person applying for your clubs funding - the more organised are your records, the easier it will be for the next person to take up the task!


2.

   
Establish Your Funding Requirements
Identify suitable funders




List the items/projects you need funding for. 

Make a calendar of all closing dates




Contact your Regional Sports Trust (RST) for advice on the local funding agencies in your region. 




Have a specific project that you require funding for




List your resources available




Fundraise




Many funding agencies expect you to contribute a portion of the cost towards your project.  This means raising money in others ways within your group to meet this criteria, not just seeking funder contributions.


 3.    What information is needed to complete an application?
Affiliated to the National Sports Organisation - Waka Ama NZ can provide you with a letter of affiliation on request




Evidence of non-profit status i.e. Deed of Trust, Charities Commission or Incorporated Society Certificate




A bank account/printed bank deposit slip in the name of your club/organisation




A resolution/copy of the minutes stating your committee's agreement to apply for funding, signed and certified by your executive committee




Profile or summary of your organisation:  your purpose/activity/services, your history and how long you have been established, your membership numbers, your trustees names, your future plans or goals.



Financial documents such as:


Bank statement

Income and expenditure statement for the last 12 months

and 'reviewed' or audited Annual Accounts

What the grant is specifically required for and the amount requested including:




Cost breakdown (proposed budget) of your project/expenses

Two or three competitive quotes, or written explanation if several are not available.

Sources of other funding for this project, and what funding is already raised.

Where do you intend to get further funding for the project (if required).

Other supporting material such as news clippings of your intent to raise funds, letters of support from recognised groups/people, can be useful.



Certificate of Incorporation if applicable


4.

   
Completing your application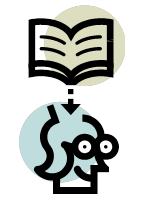 Each funding agency will have its own criteria and eligibility requirements so it pays to look closely at the Application Form before going ahead to make sure you comply. Check the closing dates for funding applications, some are monthly some are twice a year.  You need to allow yourself enough time for it to be processed before your intended event/programme.  Most funding is not granted for retrospective costs.
a.     Check the Application Criteria carefully
Make sure the funder you are approaching will consider the reason for your request so that you don't waste your effort applying for funding which their criteria does not support. If a funders application criteria will support administration/ running expenses only, ask for funding to assist with these costs, and save your on-hand funds for the specific project or event your club is undertaking.
b.     Filling in the application
Funders want brief, clear answers to their questions. Bullet proof: 'What – How – When' for your project description, 'Why' for the benefits or the proposed project/service. 




Make sure you only send relevant attachments with your application form, keeping in mind they may need to be photocopied for distribution to members of funding committees.




Ask for help - if you have any questions when you are filling out an application form, always ring the contact person from the funder organisation. 




Keep funders and sponsors informed on the progress of your project.  By keeping a good relationship with funders/sponsors, asking for more funding should be easier next time.



See attached document for more detailed information


Resources and useful links
The link below will provide you with a Sport NZ funding database to find funding http://www.sportnz.org.nz/get-into-sport/search-for-funding/search
And Funding Information Service is a social enterprise set up by funders to provide a hub of resourcing information for communities all over New Zealand
http://www.fis.org.nz/
Types of funding agencies: http://www.fis.org.nz/resources/resourcing-managment/types-of-funders/
Some funding agencies will have a checklist that you can complete to see what type or level of funding you may be eligible for such as the Community Matters Funding and Grants http://www.communitymatters.govt.nz/Funding-and-grants---Checklists
 Sport Wellington - 100 Ways to raise money - 
http://www.sportwellington.org.nz/assets/Funding/Sport-Wellington-100+-ways-to-raise-money.pdf
4910 paddlers have looked at this page
Updated: Sep 18, 2014