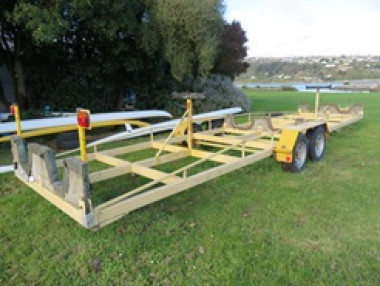 $6300.00 ONO. Current WOF 13/11/2020 and Registration paid up to 28/01/2021
Tandem trailer capable of carrying three 6-person canoes
Very sturdy and reliable with some surface rust
Width: 1350mm ,Height without top rack: 710mm, Height with top rack: 1380mm,
Length of trailer: 8 meters, Weight : 450 kg.
Trailer is in Dunedin but delivery may be possible north of Dunedin as far as Auckland for a negotiated fee.
Call Kim on 021 735 498 for further details.
Fire In Ice Outrigger Canoe Club
227 paddlers have looked at this page
Updated: Jul 29, 2020