Please note all individuals can register themselves and do not need to contact their club admin to enter.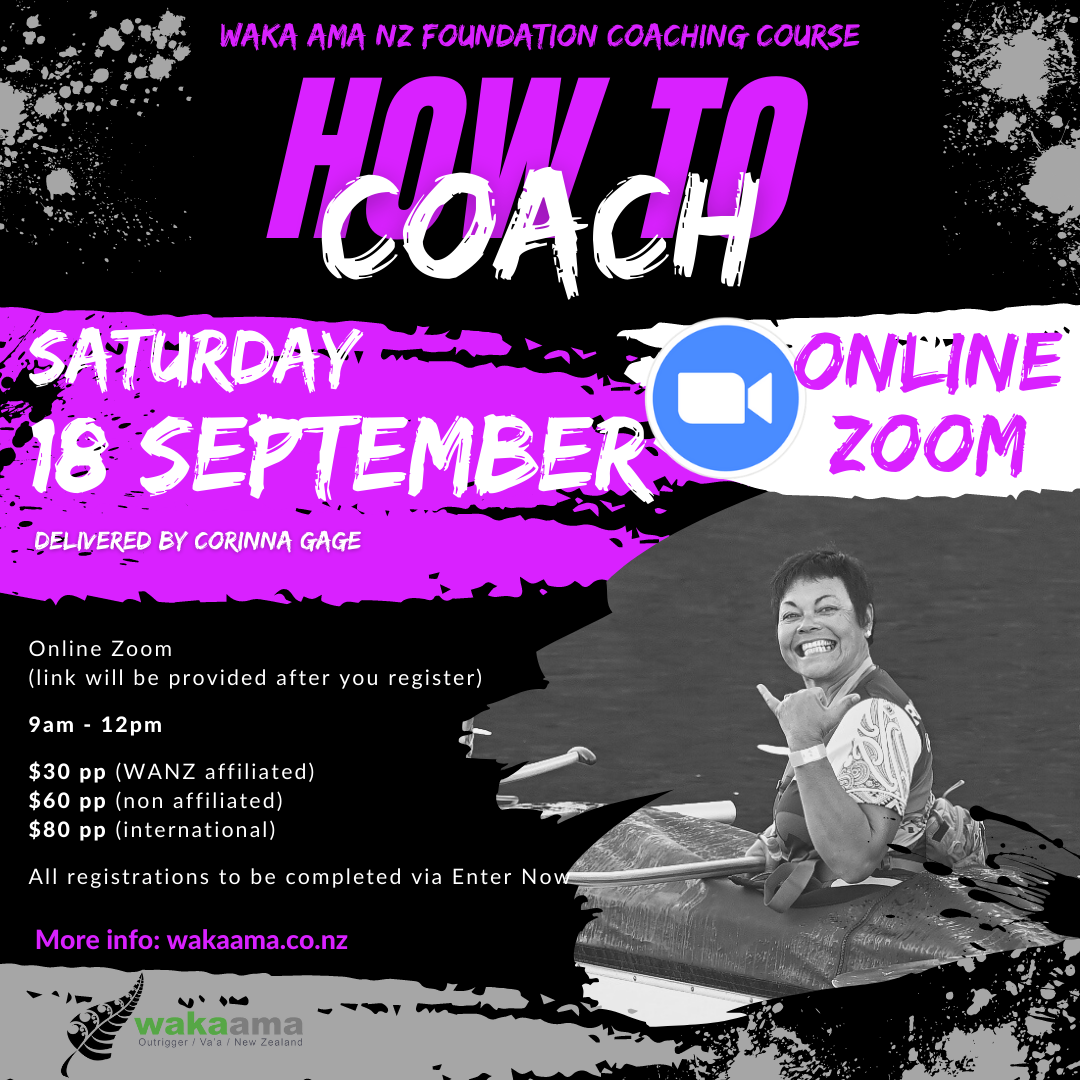 WANZ Foundation Coaching - How to Coach
This module will cover skills and techniques to become an effective coach.

Date
: Saturday 18 September 2021
Venue: Online Zoom (zoom link will be provided after you register)
Delivered by:
Corrina Gage
Camera MUST be turned on
MUTE your microphone, unless required to speak
Find a quiet space away from shared spaces
Do not Zoom & Drive
SMILE!
$30pp (affiliated member of Waka Ama NZ)
$60pp (non-affiliated)
$80pp (international)
Via the Enter Now link provided.
Please note online entries will close earlier if the quota 30 per course is reached.
A minimum of 10 registrations will be required to run the course.
ENTRIES CLOSE FRIDAY 17 SEPTEMBER 12pm.