WANZ Foundation Coaching - Paddling Basics - Napier
Venue: Te Kura Kaupapa Māori o Te Ara Hou, 22 Wycliffe Street, Onekawa, Napier
Date: Sat 10th Jul 2021
Distance: Coaching Course
Host: Waka Ama NZ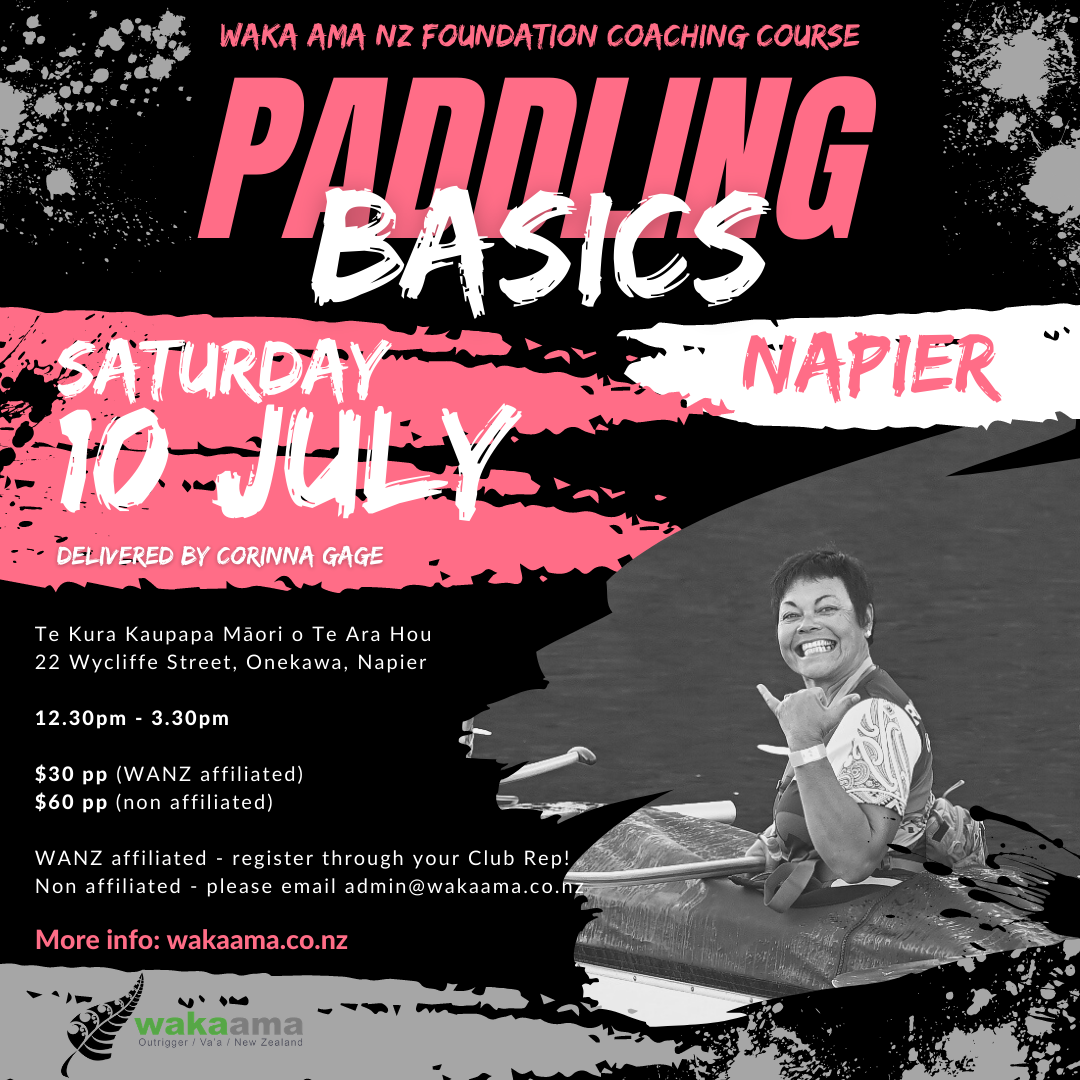 WANZ Foundation Coaching - Paddling Basics
At the completion of this module the participant will be able to coach a novice paddler to a level that the paddler will be able to perform basic paddling skills

Venue: Te Kura Kaupapa Māori o Te Ara Hou, 22 Wycliffe Street, Onekawa, Napier
Delivered by:
Corrina Gage
Need to bring:
Notepad & pen.
BYO lunch - coffee and tea provided.
$30 (affiliated member of Waka Ama NZ)
$60 (non-affiliated)
Registration:
WANZ online via your club rep or for non-affiliated paddlers please email admin@wakaama.co.nz to register.
Please note online entries will close earlier if the quota 30 per course is reached.
A minimum of 10 registrations will be required to run the course.
ENTRIES CLOSE WEDNESDAY 7 JULY 9.00pm
PLEASE NOTE: There will be no refunds for late withdrawals, once the entries are closed, clubs will be invoiced.
Online Entries:
Entries Close: Wed, 7th Jul 2021 at 9:00pm
Roster Close: Wed, 7th Jul 2021 at 9:00pm
Contact Details
Name: Waka Ama NZ
427 paddlers have looked at this page