WANZ Development Coaching - How to Coach W1 Basics - Dunedin
Venue: OUSA Aquatic Centre facilities located at the Otago Boat Harbour, Magnet Street, Dunedin
Date: Sat 5th Jun 2021
Distance: Coaching Course
Host: Waka Ama NZ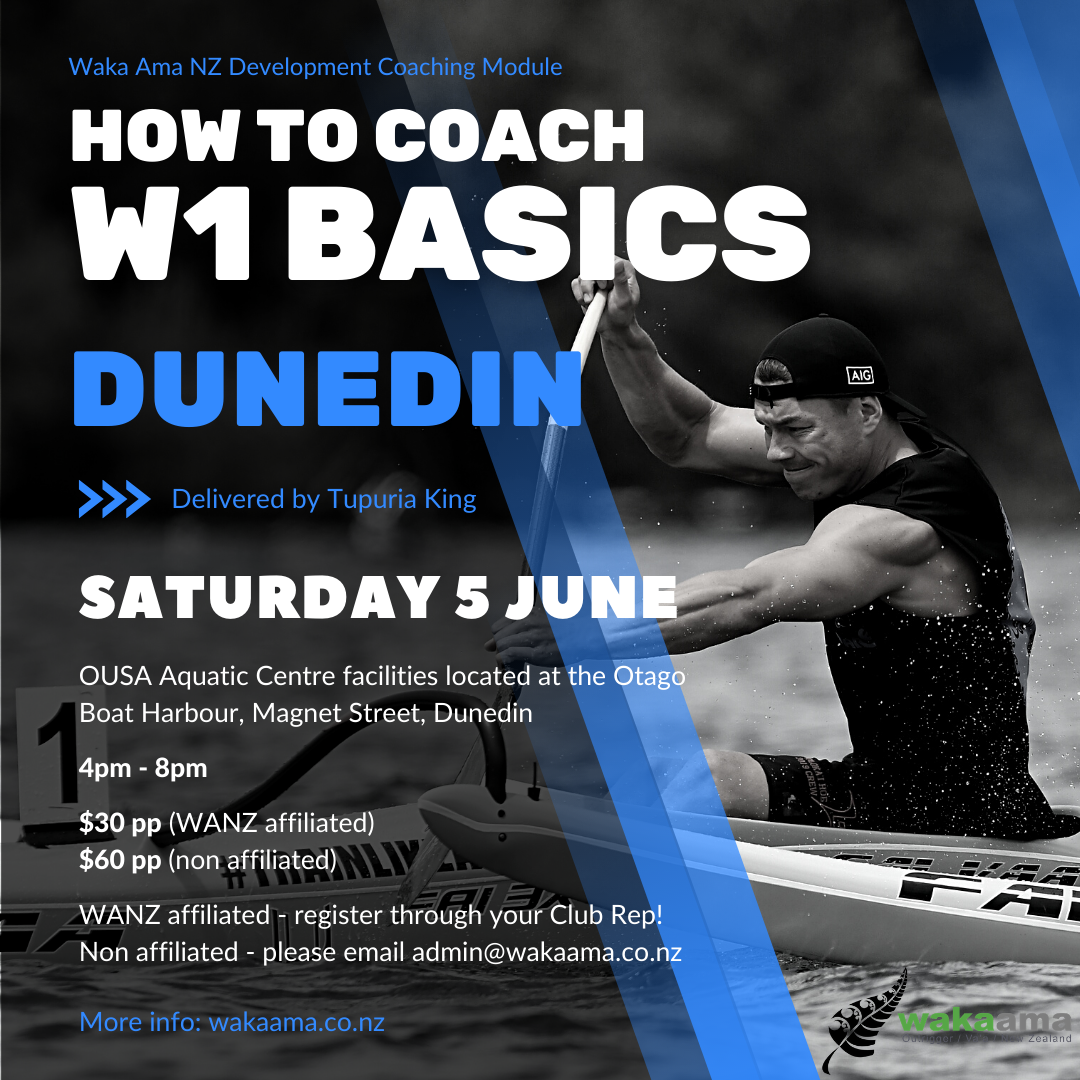 WANZ Development Coaching - How to Coach W1 Basics
At the completion of this module, the participant will have tools to coach a paddler to a level that they can control a single waka ama craft and participate in an event appropriate to their skill level.

Date
: Saturday 5 June 2021
Venue: OUSA Aquatic Centre facilities located at the Otago Boat Harbour, Magnet Street, Dunedin
Delivered by:
Tupuria King
Need to bring:
BYO food - coffee and tea provided.
$30 (affiliated member of Waka Ama NZ)
$60 (non-affiliated)
Registration:
WANZ online via your club rep or for non-affiliated paddlers please email admin@wakaama.co.nz to register.
Please note online entries will close earlier if the quota 30 per course is reached.
A minimum of 10 registrations will be required to run the course.
ENTRIES CLOSE THURSDAY 3 JUNE 9.00pm
PLEASE NOTE: There will be no refunds for late withdrawals, once the entries are closed, clubs will be invoiced.
The following workshops will also be run on the same weekend. You will need to register for each workshop separately to secure a space.
Online Entries:
Entries Close: Thu, 3rd Jun 2021 at 9:00pm
Roster Close: Thu, 3rd Jun 2021 at 9:00pm
Contact Details
Name: Waka Ama NZ
658 paddlers have looked at this page