Omokoroa Dash (Sanctioned)
Venue: Omokoroa Domain, Omokoroa
Date: Sun 8th Feb 2015
Distance: 5km, 10km
Host: Tauranga Moana Outrigger Canoe Club Inc.
Register and Pay on the day!

Contact: Rebecca Ryder

Home: (07) 570 3261 (evenings)
Mobile: 027 439 9936
Email: tmoccnz@gmail.com
The Race will start from the Omokoroa Domain Beach, adjacent to the Omokoroa Boat Ramp.  The race will start deep water start facing north in the channel.   Canoes will travel directly up the channel toward Matakana Island. Then head along Matakana Island turning left on your ama at the yellow buoy your team will collect an orange block from the beach off Rangiwaea Island.  You will then return along the same course keeping all approaching waka to your ama side.  

Junior / Novice teams / Whanau will head straight from the beach across toward Motuhoa Island turn on the yellow buoy and return to the beach. No blocks are collected on this race.  

W6 crews - Return the block to the timekeeper (under LJ Hooker tent) to log finish time.  W1's state your name at the timekeeper table under the LJ Hooker tent. 

Race panui is attached below along with Waiver form and Course Maps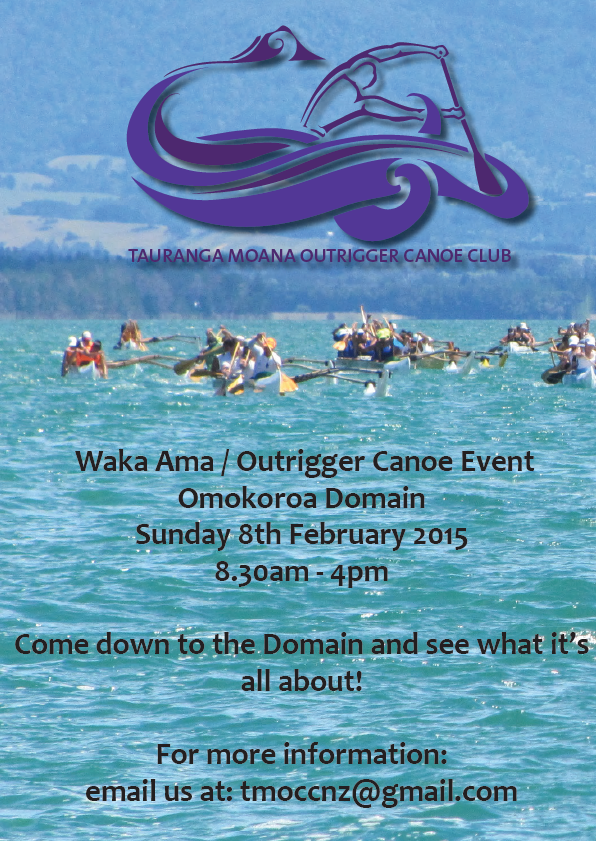 Contact Details
Name: Rebecca Ryder
4,823 paddlers have looked at this page