What course did you complete at Outward Bound? How long were you at Outward Bound for? Leaps & bounds - 8 days
What did you find most challenging at Outward Bound? The cold & solo
What experience did you enjoy the most? Travelling back to Anakiwa by boat with seals and dolphins
What would you say to someone who is thinking about doing a course? Do it !!!
What are some tips you would give to people who are going on a course? Have a reasonable base level of fitness, an open mind and take every opportunity.
What are some values that Outward Bound School taught you? Relax, talk/communicate  
Would you recommend Outward Bound to fellow paddlers? Definitely
Is there any one you would like to thank that supported you during your Outward Bound experience? Outward Bound Trust, Waka ama NZ, Tokoroa High Waka ama and the Tokoroa Community for helping to fundraise the balance.
We write to express our appreciation to Outward Bound for the sponsorship to attend a Leaps & Bounds course. To be able to share such an amazing experience with each other (mother and daughter) was a once on a life time opportunity. Overcoming fears and seeing each other as vulnerable as we were at times made the memories that more special.

For Danielle to be able to spend the time with others who paddle for waka ama was great, she made new friends and was able to share stories and take on board advice from more experienced paddlers which will be beneficial for her going forward. It has definitely ignited the passion for her even more. Even I am considering attending club days also.

I feel that the Leaps and Bounds course has benefits far beyond our 8 days at Anakiwa and even Danielle's teenage years. I went with the hope that the bond we share would bring us even closer together and that going forward we can share anything and everything together, I feel this has been achieved by simply sharing such an experience together.
I would recommend to anyone with a teenager that they take the time out for a Leaps and Bounds course, it's by far one of the best investments a parent can have with their teen during such impressionable years.

Our sincerest thanks for this opportunity, it will never be forgotten.

Kindest Regards

Amanda & Danielle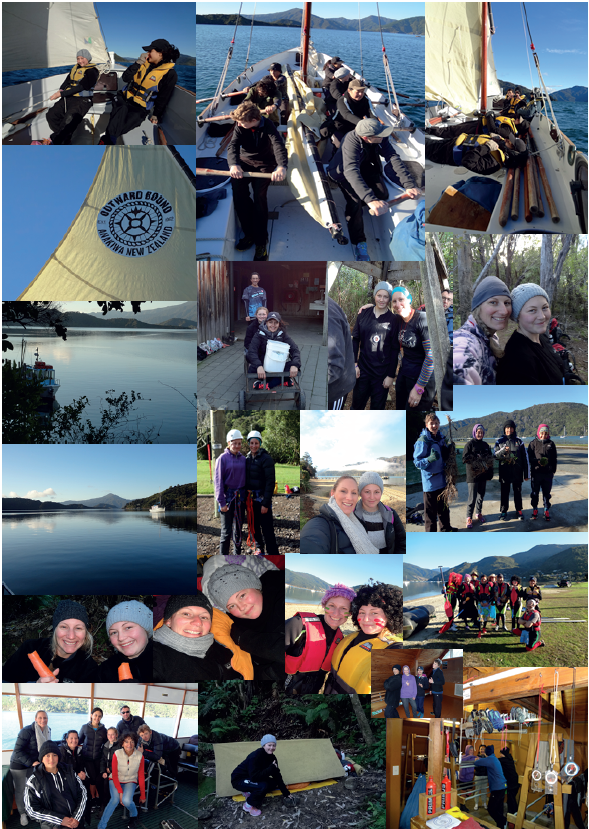 1,864 paddlers have looked at this page
Updated: Jul 15, 2015