My Outward Bound Experience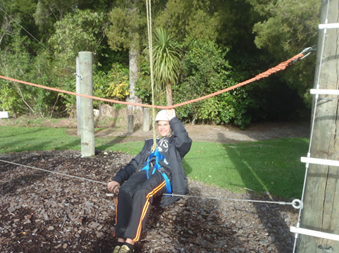 Name: Zion Taukei
Age: 14


Waka Ama Club: Manukau Outrigger 
Hello, I'd just like to thank the RA Mckenzie and Waka Ama NZ for sponsoring me and my dad Rik, for this chance to experience an Outward Bound course. I had a wonderful time down in Anakiwa and I loved nearly everything we done except for that morning swim, the water was flippin cold. 

I really enjoyed the kayaking because it was my first time white water kayaking.  I was also happy when I seen the wet suits.

I enjoyed the instructors company and meeting new people and becoming friends with them. The food was delicious....  Dinner was the best. It was very warm in those big, puffy sleeping bag but again the water was cold. 
It was fun not being at school doing normal school work instead we were learning life skills and doing different activities. A week without tv isn't as bad as you think. 
I hope the sponsorship can keep getting through so that other people can do what we've done and good luck to the next people who do this course. Thank you Chris and Glen for helping me and the whole of Mckenzie watch get through this course and finding more within myself and thanks again RA Mckenzie and Waka Ama NZ for this awesome opportunity.
Zion Taukei
McKenzie Watch 594
Photo Gallery (click to enlarge)
1,340 paddlers have looked at this page
Updated: Jul 31, 2014