My Outward Bound Experience
Name: Amiria Mita
Age: 24


 
What course did you complete at Outward Bound? How long were you at Outward Bound for?

Classic Course, 21 days
What did you find most challenging at Outward Bound?
Initially I found being a part of the team quite hard. You're with your group 24/7 and with a lot of personalities it can take a bit of getting use to. On both our tramps we were hit by storms.  Our first tramping scheme (which was the Day 2 of 21) it rained the whole time. Our group struggled and we got to the camp site late, it was cold and wet. Then next day we got up early to go home, but the rivers were too high to cross so we had to set up our tents and bunker down. No one had any dry clothes and morale was pretty low, but we survived another night and in hindsight it brought us a lot closer together straight away.
What experience did you enjoy the most?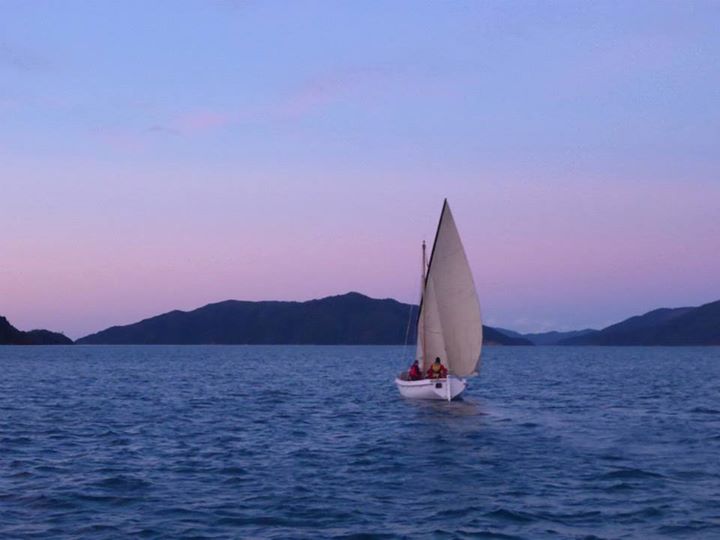 Hands down my favourite scheme was the sailing. We were so lucky to get the best weather every day and good wind. Learning how to sail was pretty cool and easier than I thought. We saw dolphins and slept under the stars – more stars than I've ever seen in my life, safe to say it was amazing!
What would you say to someone who is thinking about doing a course?
Do it! Don't even think about it....just do it! I don't think anyone has ever regretted going to an Outward Bound Course and there is a good reason for that. The first step is signing up… then the rest is easy J
What are some tips you would give to people who are going on a course?
Go prepared, take more of everything. Be prepared to get wet everyday.  Having some level of fitness will make the experience a lot more enjoyable, not necessarily easier but enjoyable. Go down there with an open mind and keep positive whatever you do! Tell your family and friends to send you mail and care packages while you're down there!
What are some values that Outward Bound School taught you?
To appreciate the environment and give back to those less fortune than me, also to appreciate the little things…such as hot showers! And it's not good to live in your comfort zone, nothing is impossible!
Would you recommend Outward Bound to other paddlers?
Yes I would recommend it to anyone and everyone, easily one of the best experiences I've ever had. You meet some amazing people and learn how to step out of your comfort zone, you will experience things and places that you may never do or see again.
Is there any one you would like to thank that supported you before or during your Outward Bound experience?
Yes I would like to thank Waka Ama NZ and the John Hebron Trust for my scholarship and allowing me to attend the course. My instructors Sooz and King Julian, you guys are amaze balls. Everyone at Outward Bound Anakiwa, my whānau and Matt for the care packages and warm clothes and finally my Cobham Watch Family 594 – I couldn't have had a better bunch of friends to do it with!
1,518 paddlers have looked at this page
Updated: Jul 31, 2014